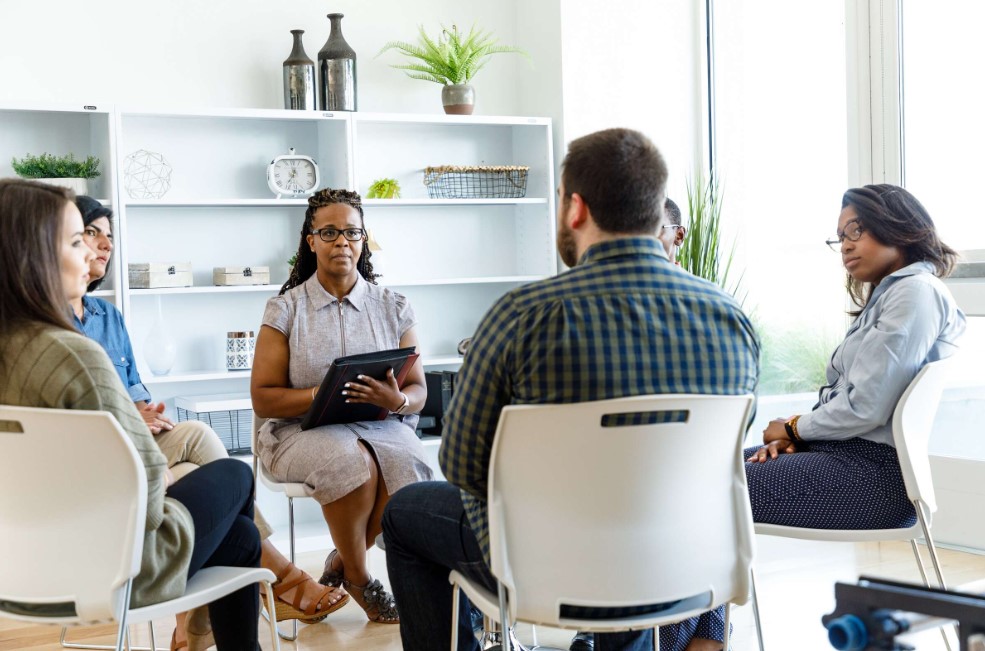 3 mins read
A Recognition of Excellence in Rehabilitative Justice – Judge Charles Burns
On June 29, the world's prime conference on addiction, mental health, and justice reform, RISE23, was a stage to a special ceremony that honored Cook County Circuit Court Judge Charles Burns. He was inducted into the prestigious Stanley Goldstein Treatment Court Hall of Fame, an honor recognizing his unparalleled contributions to the treatment court community.
The Stanley Goldstein Treatment Court Hall of Fame, named after the country's first drug court judge, is a distinguished recognition by All Rise, the foremost training, membership, and advocacy organization for treatment courts. This honor was presented to Judge Burns by the outgoing board chair, Judge Karen Freeman-Wilson (ret.).
Judge Freeman-Wilson lauded Judge Burns as a leader, mentor, and visionary within the treatment court community. Under Burns' guidance, the Rehabilitative Alternative Probation (RAP) and Woman's Rehabilitative Alternative Probation (WRAP) treatment courts have thrice been recognized as national mentor courts by the Bureau of Justice Assistance. His forward-thinking approaches to equity, inclusion, trauma-informed care, medication for opioid use disorders, employment assistance, and criminal record relief have significantly bolstered program outcomes.
Judge Burns, in acceptance of the induction, dedicated the award to the participants of his program who courageously confront their substance use. He expressed his gratitude to his drug court team and partners for their unwavering commitment to transforming lives.
In the wake of the award, Judge Burns also participated in a panel discussion where he emphasized his program's novel strategies for helping treatment court participants secure housing. Joining him were Melissa Fitzgerald, All Rise Director of Strategic Engagement, Johnny Washington, a housing voucher recipient, and Sarah Kaufman, Cook County Assistant State's Attorney.
Since 2018, the Cook County treatment court, known as the RAP Program, has collaborated with the Cook County Housing Authority to provide housing vouchers to participants and graduates. The initiative, which has so far housed 16 individuals, is viewed as a national blueprint for mitigating housing instability for treatment court participants.
The RAP Program under the leadership of Judge Burns offers an alternative sentencing pathway for individuals who have committed non-violent drug-related offenses. It aims to guide individuals towards recovery from drug and alcohol addiction and helps them reintegrate into the community as a sober and changed person. The program has established partnerships with community agencies to assist participants in securing housing, employment, and accessing mental health counseling and trauma-informed treatment. Upon graduation, participants see their probation satisfactorily terminated, their cases dismissed, and their convictions expunged.
All Rise, the organization that awarded Judge Burns, is a leading entity dedicated to transforming justice system responses to individuals with substance use and mental health disorders. It has been a champion for justice system transformation for nearly three decades and operates across every U.S. state and territory and in countries globally.
Related Posts