New year, new way to recharge your phone!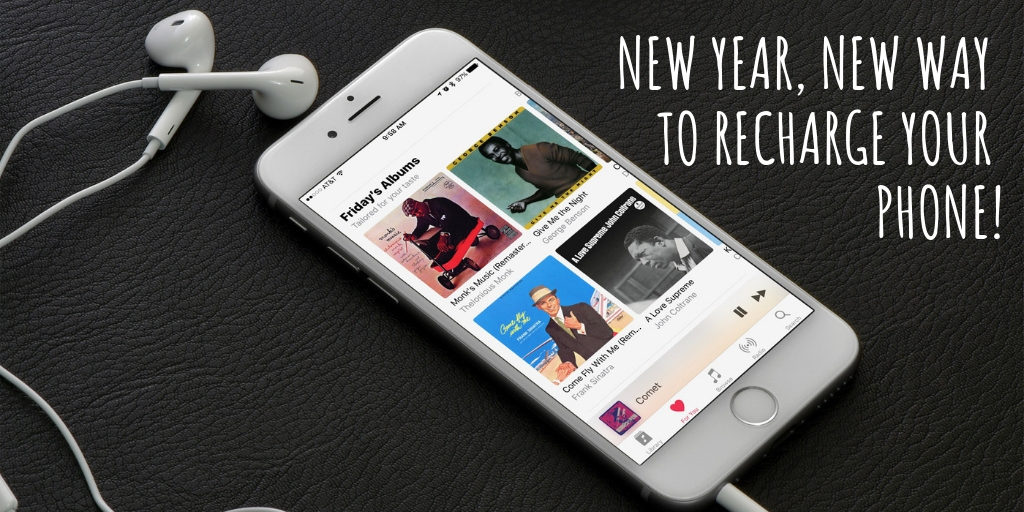 We list 3 ways for you to recharge your mobile phone instead of depending on the mobile store or a family member to do it for you.
You are extremely happy with the prepaid phone connection you currently use. It is a convenient option for users who don't have heavy phone usage, as well as a sufficiently high daily data provision.
But you dread the pack recharge process. You have been asking a family member to recharge it for you, or going to the nearby mobile store. How about if you do it by yourself? It's so easy – just pick out any of the 3 ways to recharge your phone:
#1 Via the myAirtel app. Using a mobile online recharge app is the fastest, most convenient way to recharge your prepaid connection. There are many recharge and payment apps you can try out, but why have multiple apps on your phone for different service providers, when just one will do? We are talking about the superb myAirtel recharge and payment app. It is a multi-use app, in that both Airtel and non-Airtel users can recharge their phones using it. Plus, it is not only used for recharges of your phone and DTH, but you can also pay your postpaid and broadband bills with it (non-Airtel users as well). Plus, you can pay your utility service bills, too!
Just set up the app on your phone and follow directions for mobile recharge online.
#2 Via UPI apps. UPI apps are the most cutting-edge solution to the problem of cyber theft, fraud and stalking. They offer two-bit authentication and you don't need to give or take bank details to be able to effect bill payments, money transfers or mobile online recharges. Set up your phone for the BHIM app, and ratify your secret 4-digit code. Once set up, you can start paying your bills, sending money to phone contacts also using the BHIM app, and also do mobile recharge online. There are cashback and rewards on most recharges. UPI payment apps run on non-Internet enabled mobile phones too. The BHIM app is one of the payment options offered on the myAirtel app as well.
#3 Via e-commerce sites. Apart from dedicated recharge and payment apps of the kind listed above, a third option for you to try for mobile online recharge is using e-commerce sites like Amazon for your payments. Amazon offers bill payments, recharges and money transfers with cashback on every first transaction per provider per month. But you require an Amazon account to be able to use this facility. Set up the account and proceed to recharge as directed.
Related Posts